Our History
LEC Eye Centre was founded in 1974 as Lee Eye Clinic, under the sole proprietorship of Dato' Dr.Y.C. Lee. His vision was to provide affordable, quality eye care services to Perakians and his practice of medicine was based on his guiding principles of professionalism, impeccable Customer Service and excellent outcomes for his patients.
From a private practice in 1974, Lee Eye Clinic was transformed into a group practice and became known as Lee Eye Centre (LEC) in 1999 with the addition of two Consultant Eye Surgeons. LEC has gone from strength to strength with the expansion of clinical services to include Retinal Surgery in 2009 and Laser Vision Correction in 2011 and now has a total of four Consultant Eye Surgeons making it one of the largest Private Eye Care Centre in Perak.

Dato' Dr.Y.C. Lee was borned in Perak and obtained his MBBS degree from University of Singapore in 1967. In 1970, he furthered his studies in the United Kingdom to receive further training in Ophthalmology, he was awarded the Fellowship from the Royal College of Surgeons of England in 1972. He then returned to Malaysia in the following year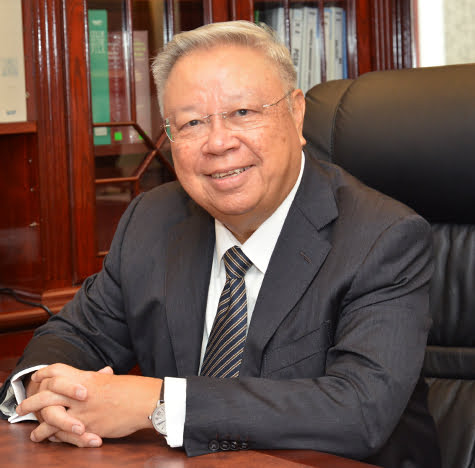 Our Timeline
Lee Eye Clinic humble beginnings
Lee Eye Clinic was started by Dato Dr YC Lee and located at No 2 Jalan Chamberlain.
AIA building
As the practice grew, the clinic subsequently relocated to the AIA building.
Ipoh Specialist Centre – Suite 9
In collaboration with other specialists, Dato Dr Y.C. Lee had been instrumental in the opening of one of the first few multi-disciplinary private hospitals in the state of Perak. At the same time, Lee Eye Clinic had also expanded to include a clinic in Ipoh Specialist Centre as well as the AIA building.
Lee Eye Centre
Lee Eye Centre started in its new premises at 44-46 Persiaran Greenhill where it remains until today. It became one of the largest private group practice with the addition of 2 further Consultant Eye Specialists.
Satellite Clinic in Sitiawan
The first LEC branch clinic was started in Sitiawan.
Start of Retinal Service
With the addition of Dr Lee Mun Wai, LEC became one of the first private eye centre in Perak to offer Retinal Services by a Fellowship trained Vitreoretinal Surgeon.
Launch of Wavelight Refractive Suite for Bladeless LASIK
The Wavelight Refractive Suite had the advance technology for LASIK surgery at the time and LEC procured one of the First unit in Asia.
Glasses and Contact Lens Service –

iCARE

Optical Sdn. Bhd.
iCare

Optical Sdn. Bhd, a subsidiary company of LEC, was formed at 58, Persiaran Greenhill and hence, the provision of Glasses and Contact Lenses became part of the repertoire of LEC's clinical services.
Ambulatory Care Centre
LEC became one of the first Ministry of Health accredited Day Surgery Centre for Eye Care Services in Perak. With this accreditation, our patients would now enjoy modern facilities to complement the advance technology available at LEC.